2016-2017 President Lena Havard
Ruston Police Department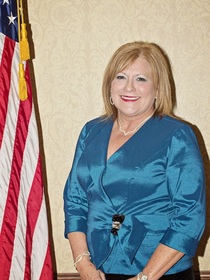 Welcome to the Louisiana Association of Secretaries to Chiefs of Police website. LASCP was formed in 1983 to represent the interests and concerns of secretaries to chiefs of police, to promote the administration of law enforcement, and through educational activities provide a more professional atmosphere within our departments for not only our benefit, but for the benefit of our cities, our departments and our chiefs of police.

Since its beginning, LASCP has grown tremendously. The Association has developed into a strong voice for law enforcement through its professionalism, legislative actions, and professional training programs.

All Secretaries to Chiefs of Police and Assistant Chiefs of Police, as well as support personnel are afforded the opportunity to take part in annual training sessions. Conferences are held twice a year providing not only excellent learning opportunities, but also allow for networking between members which greatly enhances communication between our respective departments. This fellowship also provides members with an insight into how other agencies operate.

By utilizing this website, Secretaries to Chiefs of Police will be informed of all upcoming events, including training sessions, legislative information, conference schedules, retirement issues, and many other items of interest. Registration forms for upcoming events will be available online to make registration more convenient.

If you are not a member of LASCP, and are qualified to be one, I invite you to contact me at the Ruston Police Department. There is also a membership application available posted here as well, you can fill it in on line and email it in to the address listed on the website.




---